Want to achieve your 2014 resolutions? Step right up!
When I sat down to write this piece about how to keep New Year's resolutions, I realized that this was my first blog posting since December of 2012. The worst part about this is that one of my resolutions for 2013 was – you guessed it – to blog more! So I started thinking about how and why I blew this promise to myself. After all, I'm supposed to be a resilience expert, and at bottom, resilience is all about good problem solving and goal attainment.
In our children's resilience building program, one of the things we teach kids – typically middle school-aged – is how to stop procrastinating and how to tackle big tasks. Honestly, it's pretty basic stuff. But as I reflected on my own failure to achieve, I saw that there was something here for me – and maybe for you as well – so here goes:
Basically, we teach kids to chunk complicated projects into smaller steps, take it one step at a time and then reward themselves after they accomplish each steps. It sounds really simple – and it is – but the results can be dramatic. (I've skipped over the obvious step of being sure that we've constructed our resolution in a way that's specific, measurable, and time-bound, but you can learn this from any project management guru.) Here's the worksheet we use in our workshop. You can try it for yourself: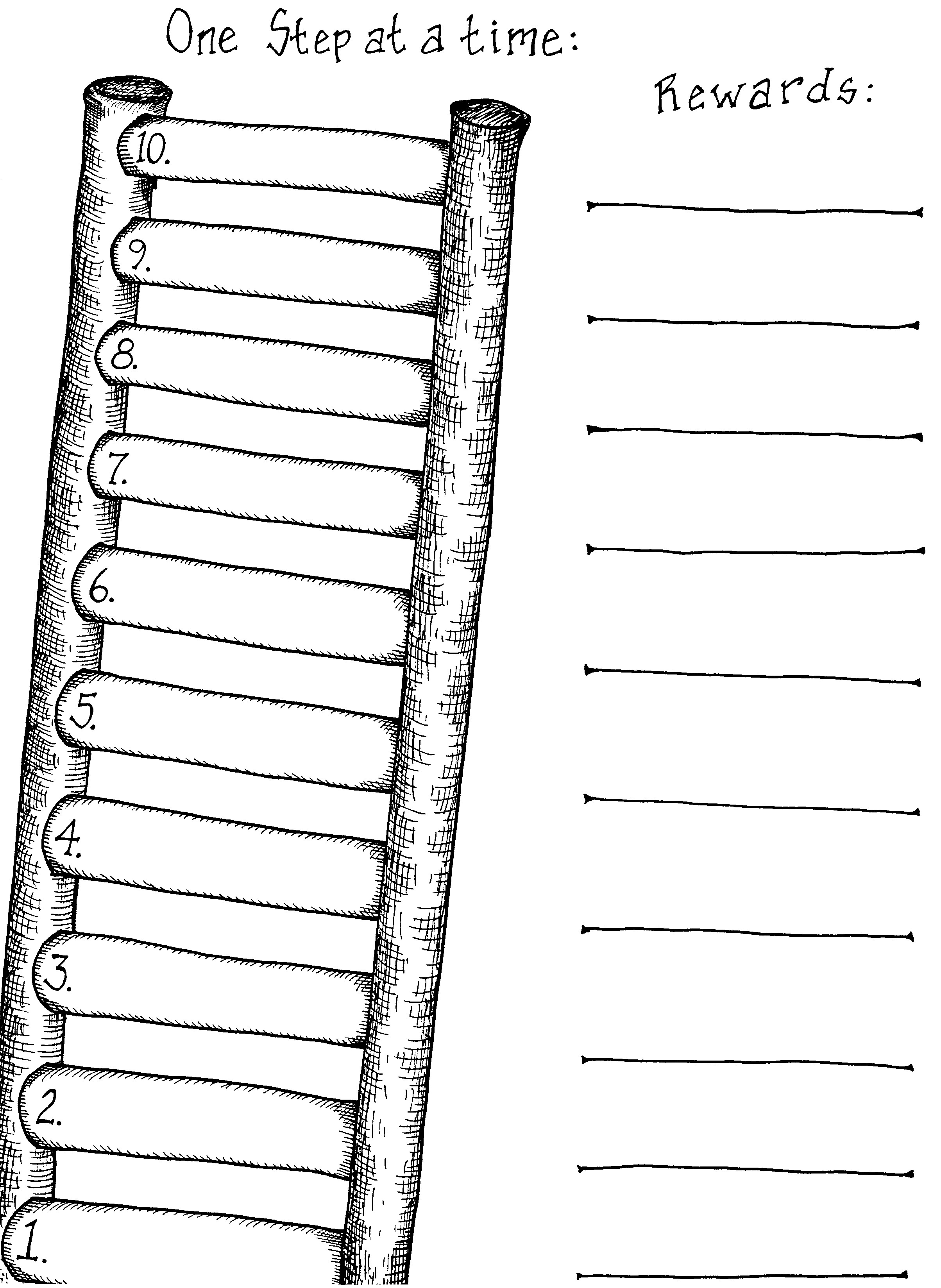 © 2014 Adaptiv Learning Systems
There's no question that "chunking" works. But I'm oversimplifying. Our research shows that when facing a large, complex task, our kids – and many of us as well – experience emotions that stop them - and us - in our tracks. Anxiety and frustration are two pretty common reactions (I tend to go right to anxiety), but some of us might feel sad and others even a little angry. Unless we can dial back these emotions, we're not likely to jump into action. But calming our non-resilient emotions is easier said than done – especially for us grownups – so I'll save the "how to" on this for my next posting. (And I think I'll write the next post right now – as Step 2 of my own step ladder!)
In the meantime, if you want to do better with your 2014 resolution – or any other big project you've taken on – try stepping it. Let me know if it helps. And feel free to weigh in with your ideas on how to start, manage and complete big tasks.
Best wishes for a resolute and resilient 2014!
Dean Becker